Women's Counseling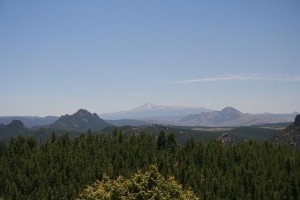 I offer counseling for women, by a woman therapist.
All issues are approached with compassion, respect, empathy and acceptance.
Issues we often address:
Mental Health
Depression
Anxiety and Phobias
Addictions
Abuse and Trauma
Grief and Loss
Eating Disorders
Life Management and Transition
Self Esteem
Personal Growth and Values Clarification
Stress Management
Procrastination and Goal Setting
Job Loss, Vocational Issues and Financial Issues
Communication Problems
Change of Life: Menopause and Perimenopause
Dissatisfaction with Life
Health Concerns, Medical Illness and Recovery
Weight Problems and Body Image Issues
Parenting Issues and Aging Parents
Divorce Counseling and Recovery
Women often fill a nurturing role in relationships and families. They can feel conflicted in trying to meet the needs of others while taking care of themselves. Often, women lose a sense of who they are and what is important to them. You may have resorted to acquiescing to others' demands to keep the peace or find yourself having to nag to the point you don't recognize yourself. Counseling can help you clarify what's important, what is worth fighting for and what is not.
Women in our culture may feel pressure by the over-emphasis on looks and demeanor. These pressures sometimes feel as though they outweigh the value you bring through your intelligence, creativity, and uniqueness. You might feel pulled in so many directions that nothing you do seems "good enough". The result might be an eroding sense of self esteem.
Counseling can help you understand your life choices. When you clarify the direction that your life is taking, you can make informed decisions based on your priorities and values. This allows you to choose the best course toward happiness and fulfillment, and to let go of options you choose to leave behind.
Counseling can deepen your self-knowledge, finding and capitalizing on your strengths. Women's counseling can help you find peace and self-acceptance. It can help you develop the confidence to ask for what you desire and advocate for your needs gaining the support of those closest to you.