Kathy Higgins

LPC – Licensed Professional Counselor
LAC – Licensed Addiction Counselor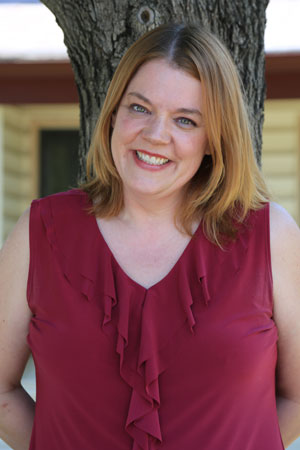 Everyone is challenged at times in life by trauma, grief and pain that can be difficult to endure and may be eased with the assistance of a compassionate, non-judgmental counselor.
Let me provide a safe, validating space and assist you as you face your challenges, discover new choices and find solutions.
In my practice, I specialize in providing individual counseling to men and women who would like to invite acceptance and initiate change in order to live more effective and joyful lives.
I specialize in individual counseling with men and women. I offer DBT therapy groups which are co-facilitated with highly knowledgeable colleagues. I welcome all genders, all races, all ages and sexual orientations and all those differences of life situation, background, and ability that increase diversity. I strive to make the process of change safe. I try to balance the need to be justly compensated for my labor with my commitment to make this work available to people of different economic levels.
I have an office in Littleton near Coal Mine Road and South Pierce Street.
I provide individualized counseling focusing on developing effective coping strategies, developing effective skills for problem solving, distress tolerance, interpersonal effectiveness, resolution of trauma and PTSD, and relapse prevention strategies for substance abuse. I am fully trained in several researched and evidenced based techniques including DBT (Dialectic Behavior Therapy), EMDR (Eye Movement Desensitization and Reprocessing), and Motivational Interviewing (MI).
EDUCATION
Master of Arts in Counseling, Regis University, Denver, CO (August 2007)
Master of Science in Management, Regis University (December 2006)
Bachelor of Arts in Psychology, University of Colorado at Boulder (December 1989)
TRAINING
Licensed Addiction Counseling Masters Level (MAC) training and supervision
Completed over 80 hours of clinical training using Dialectical Behavior Therapy (DBT)
Certified Therapist in Eye Movement Desensitization and Reprocessing (EMDR)
Completed clinical training on CBT and Mindfulness, and Psychopharmacology
Attended over 100 hours of clinical training in: Suicide Assessment; Strengths-Based Treatment Planning, Treatment Models for Working with Children; Child Development and Attachment; Play Therapy; Sandplay Therapy; Working with Parents; Couples and Families; and Substance Abuse
Contact me for: On-going supportive counseling
Licensing: LPC – Licensed Professional Counselor, LAC – Licensed Addiction Counselor
Certification: Therapist in Eye Movement Desensitization and Reprocessing (EMDR)
Specialties: Major Depression, Mood Disorder, Addictions and Co-occuring disorders, Post Traumatic Stress Disorder (PTSD), Couples Counseling, Mindfulness Based Stress Reduction and Anxiety, Adjustment Issues, Affective Disorder, Anxiety Issues and Phobias, Obsessive Compulsive Disorder (OCD), Bipolar Mood Disorders, Career Counseling, Eating Disorders, and Chronic Pain and Illness.
What I Can Help With:
Depression and Bipolar Mood Disorders
Recovery from Addictions
Healing Trauma and Post-Traumatic Stress (PTSD)
Anxiety, Phobias and Obsessive Compulsive Issues
Grief and Bereavement
Healing from Domestic Abuse and Violence
Healing from Childhood Abuse
Eating Disorders and Binge Eating
Addictions to: Alcohol, Marijuana, Opioids, Gambling, Sex
Women's Issues
Career Counseling and Coaching
Coping with Disabilities
Chronic Pain and Illness
Building Self-Esteem
Parenting Skills and Issues
Alternative Spirituality
I teach and use the following evidence-based modalities:
To make an appointment: text or call (720) 663-7702.
Appointment Hours
Monday and Tuesday – 1:00 PM to 8:00 PM (last appointment starts at 7:00 PM).
Wednesday – 9:00 AM to 8:00 PM (last appointment starts at 7:00 PM).
Friday – 9:00 AM to 5:00 PM (last appointment starts at 4:00 PM).
Saturday – 9:00 AM to 4:00 PM (last appointment starts at 3:00 PM).
Kathy Higgins LPC, LLC is located at
6901 South Pierce Street, Suite 100F, Littleton, CO 80128

Professional verification provided by
Psychology Today